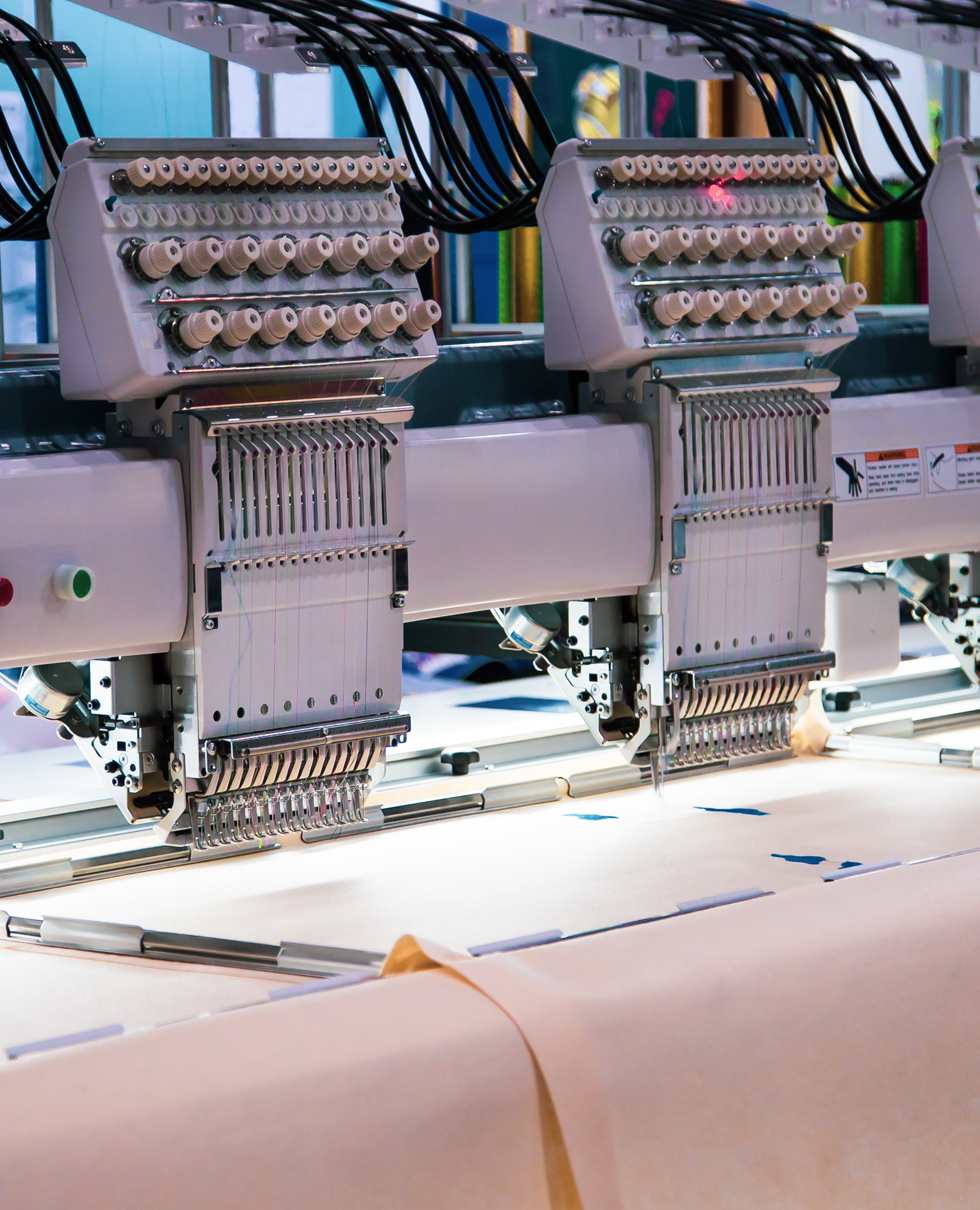 Embroidery is so much more than embellishment. Finding and using the correct embroidery backing solution is essential to maintaining your product's stability.
That's why our advanced backings support fabric during stitching, with different designs and stabilisation requirements for specific types of embroidery.

They come in white or charcoal, with weights ranging from 22g–120g and can be supplied fusible or non-fusible with softer profiles for extra comfort. We also provide custom-length pieces, pre-cut squares in a range of sizes from 12.5cm to 20cm, or rolls ranging from 200mm to 2000mm and in lengths of 50m up to 2,000m.
What are technical fabrics used for in embroidery?

Our vast portfolio of technical embroidery fabrics offer solutions in:

Fabric structure
Fabric strengthening
Stabilisation
Fusibility

Why are nonwovens popular in embroidery fabrics?

Our nonwovens are tailored to embroidery textiles and offer superior quality, comfort and machine protection in three different grades:

Tear away
Cut away
Water soluble

What solutions can Nonwovenn offer in embroidery fabrics?

We design and supply a range of advanced textiles for manufacturers and retailers, which produce products for:

Clothing
Hats and caps
Branding
Pendants and badges
Towels and bedding

As customers strive for differentiation and customisation, we continue to offer advanced solutions that are:

Strong
Lightweight
Breathable
Soft
Flexible
Available in custom sizing
We work closely with you to enhance your products, with peerless levels of protection and safety across a range of applications, including:
Julian Bickford is our product development lead
for InduTech. You can contact them
on JulianBickford@nonwovenn.com or
call us on +44 7557 231486