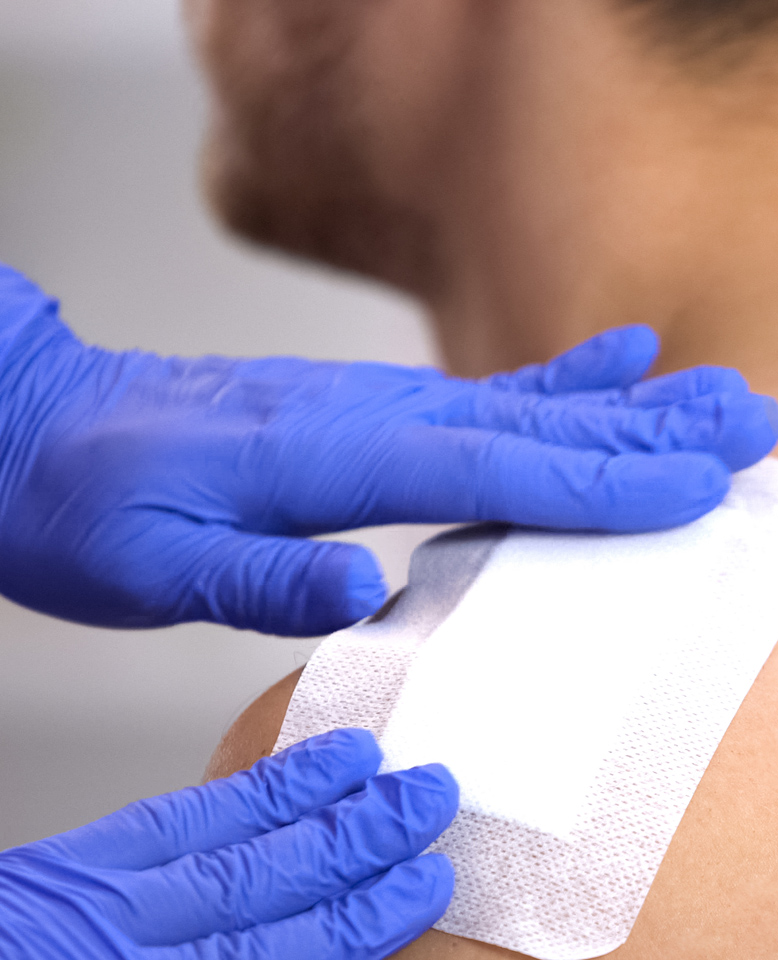 At times of urgency, it's vital to have a product you can rely on. Luckily, our Research and Development team are at the forefront of wound dressing design for Superabsorbent Fibre (SAF) and Superabsorbent Powder (SAP), so you know you're in safe hands.
We have developed a unique nonwoven superabsorbent that:
> Exhibits high levels of softness and conformability
> Enables rapid fluid uptake and retention
> Maintains complete structural integrity.
Our technologically advanced materials have antimicrobial properties, control odour and improve haemostatic performance.
We are also working with our partners to develop products for use in advanced wound care, hygiene, incontinence and evaporative cooling markets.
We develop the finest grade medical 
technical fabrics, including superabsorbents and 
anti-microbial solutions, for the most technically challenging applications, such as:
John Birkett is our product development lead for MediTech. You can contact them on john.birkett@nonwovenn.com or call us on +44 (0)1204 855 000